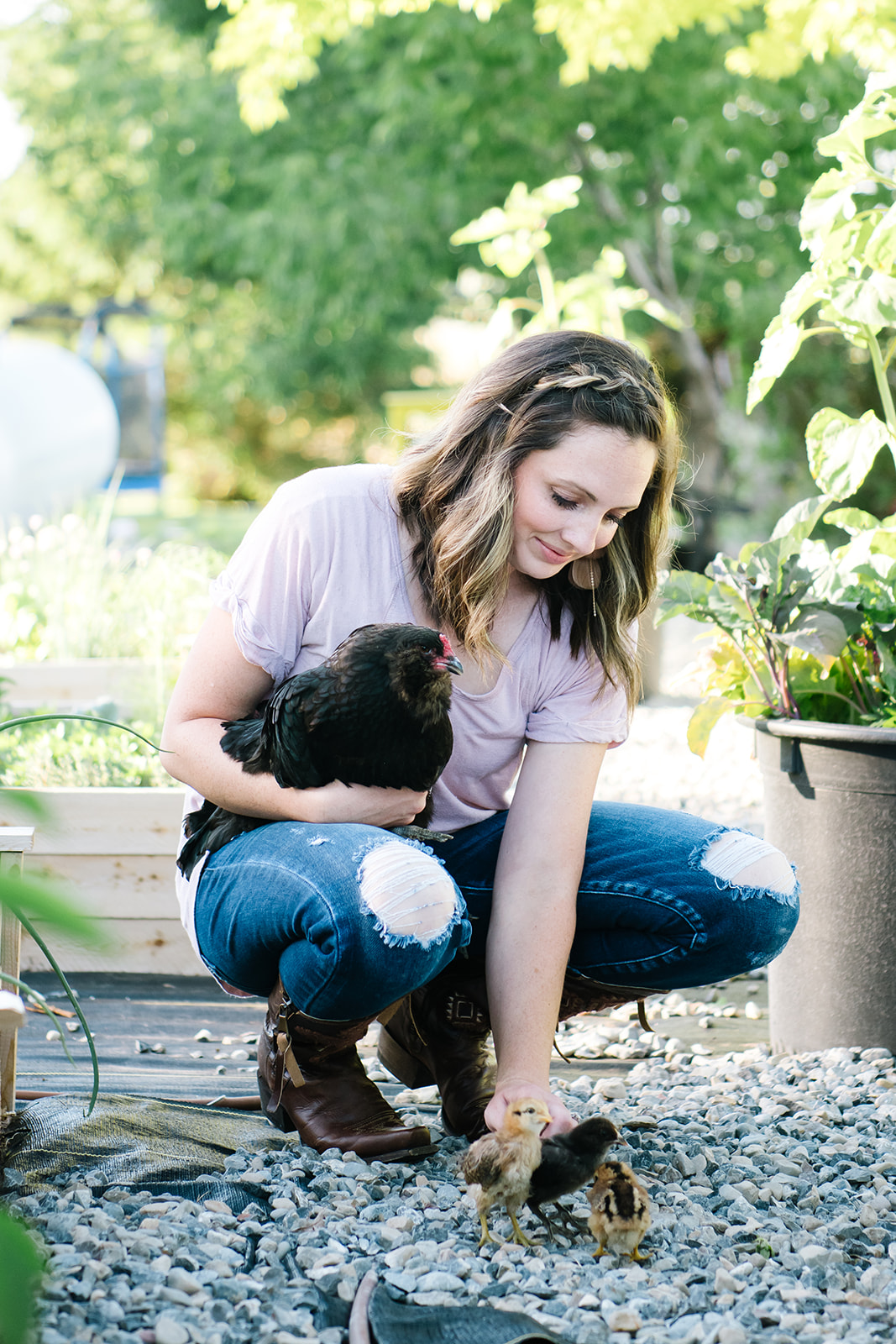 Healthy backyard chickens don't just happen, they start with a solid foundation as chicks!
There are 4 KEY steps to raising happy, healthy chicks that grow into thriving, productive chickens. Read on to see how you too can be a bonafide backyard chicken keeper with the confidence of a seasoned pro in less than an hour!
With Results like these:
"Alli's information about raising chicks takes all the guesswork out of it. I felt confident and prepared after learning from her! I raised my first group of chicks successfully and it was a fantastic experience!"
-Sammy W.
It's no wonder our clients are raving about our simple and low-cost steps to raising backyard chicks!
From the barnyard of Longbourn Farms: Alli, Chief Chicken Wrangler
Raising chicks for the first time kinda sucks. Especially if you have never raised any kind of livestock before (because newsflash, caring for chicks is not the same as caring for your pet cat!) 
And if you are like most of the hopeful chicken enthusiasts I work with, you want to start raising your own chicks to give your family a fun, farm-to-table experience that teaches everyone the value of hard work and clean living…..
...Not spending all day googling if you are doing it right!
You got these chickens to have quality outdoor time but now you are just spending hours hunched over your computer trying to decipher the "right" way to do it!
Well the reality is this:
Whether you already have baby chicks (or you want to raise your baby chicks)...
Baby chicks don't just raise themselves!
Think about it. You wouldn't get a new puppy and then just throw them out back without giving him a nice warm bed to sleep on and to make sure he had everything he needed to grow into a happy dog! 
So why would you expect your baby chicks to be just good to go without learning about what their specialized needs are?!
So if you are doing this:
Banging your head against the wall trying to figure out the best way to raise chicks and just hoping that they grow up healthy and without any health issues then….
You are risking the health of your chicks! How you raise them as chicks will impact them for the rest of their lives!
If you are anything like most people that come to work with me, you have tried to find good information about how to raise chicks but there is just so much conflicting information out there you don't know who to listen to!
But that's ok. You don't need to spend a fortune on all the latest things for your chicks (unless of course, you want to then feel free!) and you don't have to spend all day on youtube watching endless videos that all tell you to do different things for your chicks!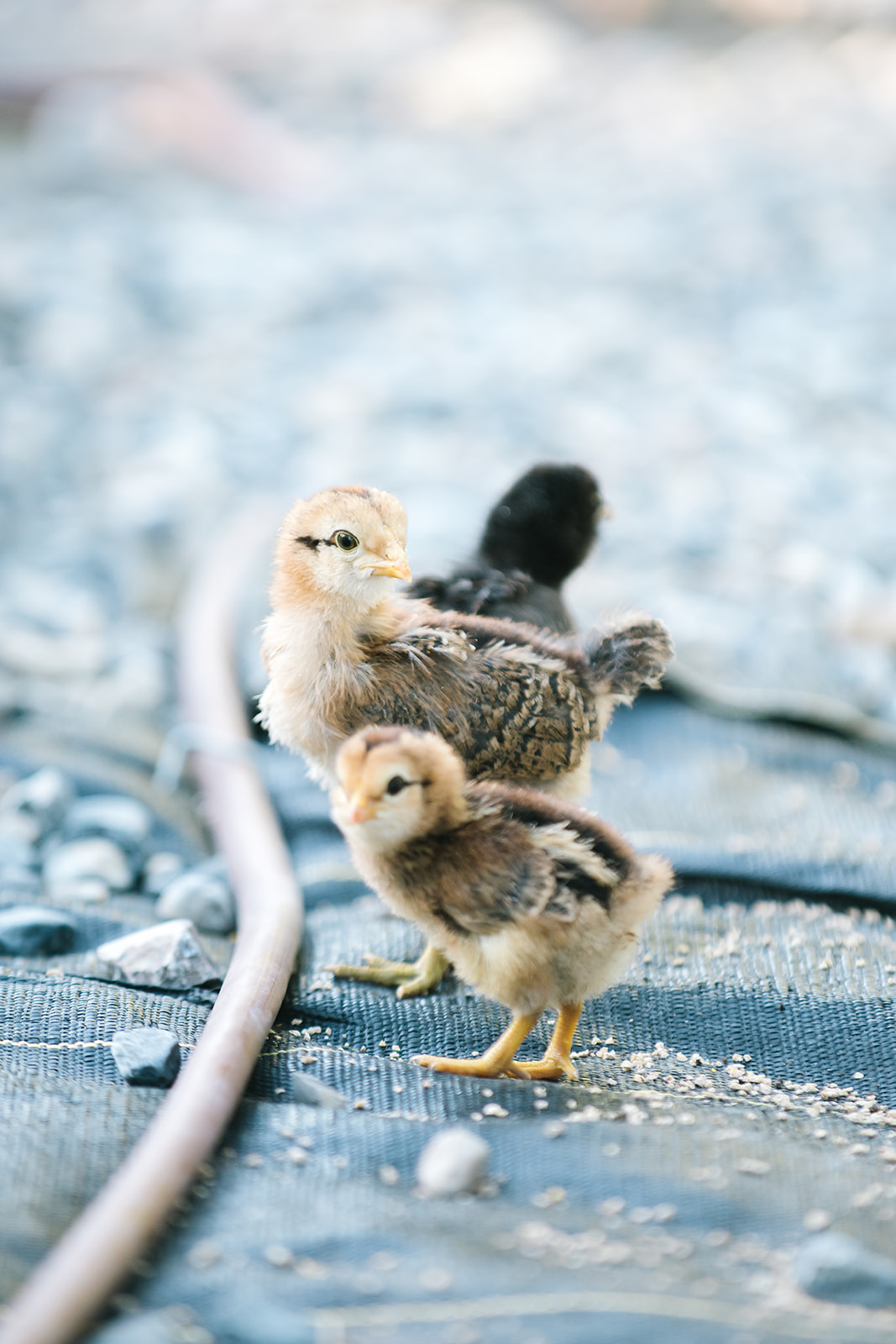 Raising your chicks should not only be simple, it should be:
Low cost

for the DIY budget
Based on facts

about the

BEST

way to raise chicks (not a bunch of random ramblings of people who have never actually raised chicks)
Done to

optimize the health

of your chicks so that they grow into chickens that not only survive but

thrive
Fun and not riddled with

unnecessary tragedy

where your chicks don't make it
Easy so you can

ditch the overwhelm

of endless youtube videos and conflicting advice 
So Let Me Know If Any Of This Sounds Familiar:
You want to raise your own backyard chickens but raising chicks feels like a big deal and

you are overwhelmed on how to care for them properly
You know there are special items a chick needs to thrive but

you feel lost

when trying to make a decision on what are the best options for your situation
You have contemplated a 1,000 times raising your own chicks, but the

fear of messing them up

or where to even start holds you back
Or even you tried to raise chicks at one point and it was a

total train wreck

and you don't know who to follow for

ACCURATE info

on how to raise them well!
You want to have

a farm-to-table experience

and raise your own backyard chickens in a

healthy and natural way

but you just don't know how to get started!
You are

overwhelmed by all the information available

out there and not sure who to listen to so you just never take the plunge into your dream of backyard chickens!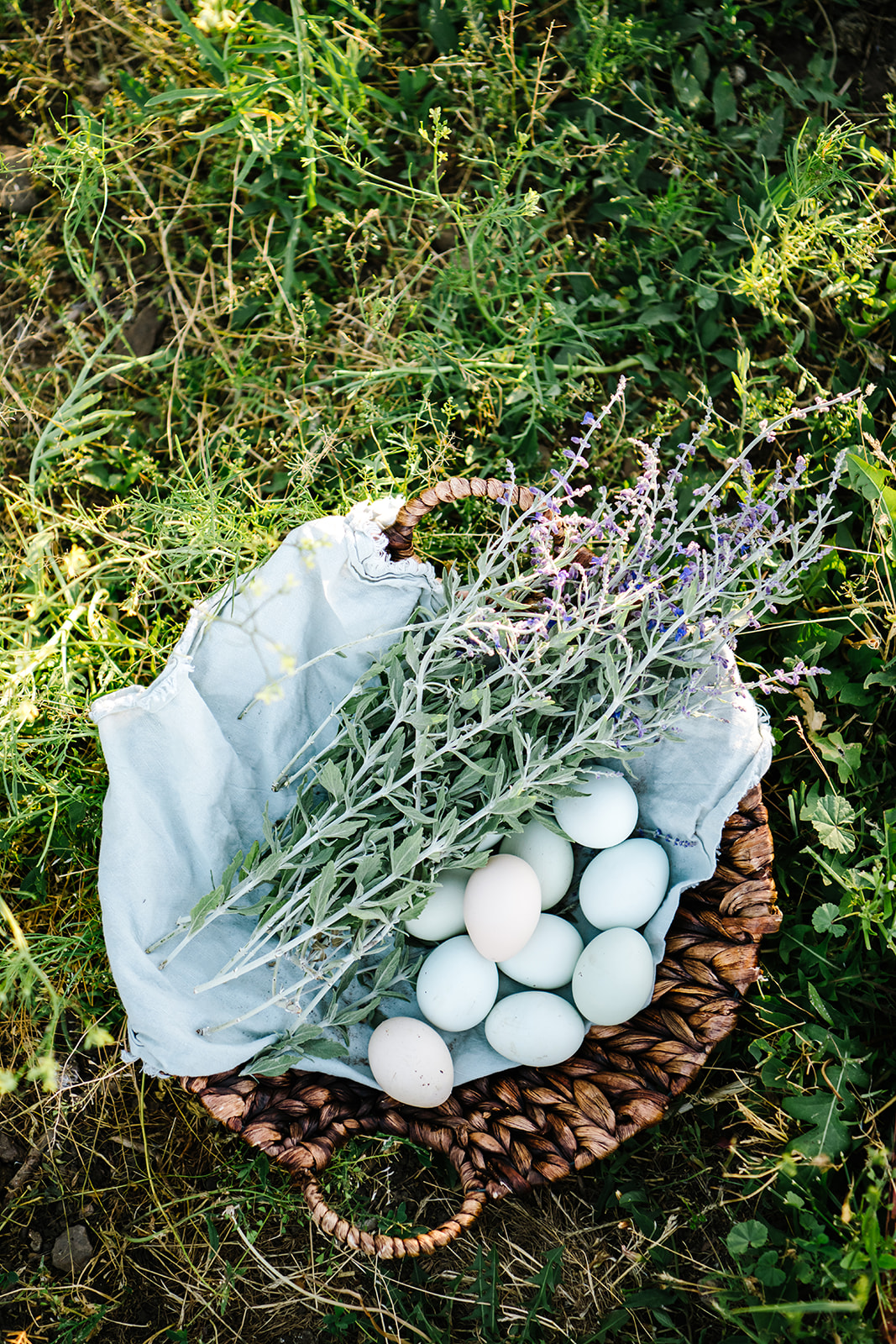 I get it! 


I have totally been there when I first started my own backyard chicken adventures...


And I wish I would have had the guidance of someone who knew what they were doing!
Now, if you don't take action now, before you know it….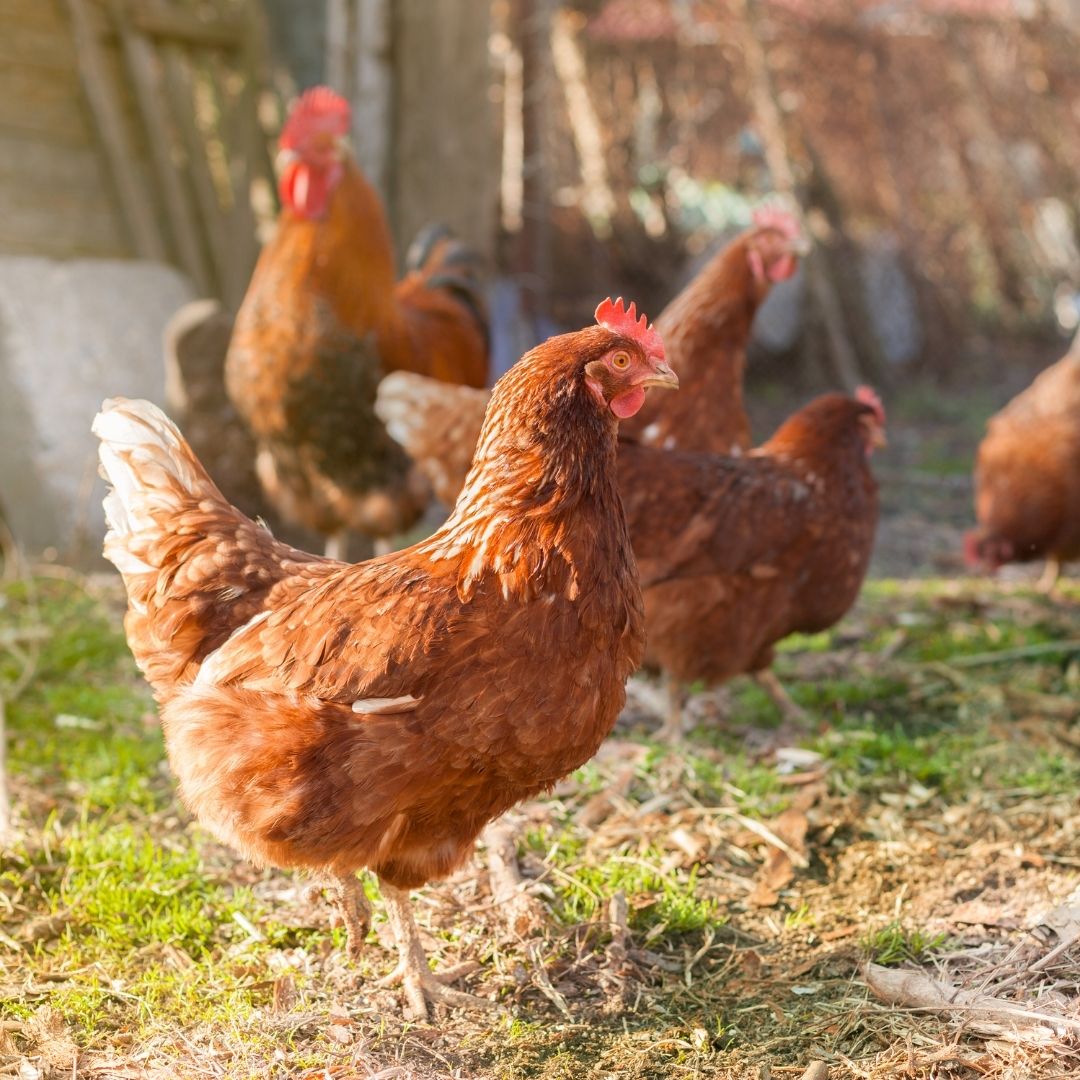 You will spend all day
dreaming about chicks…
But never actually do it because the fear of messing it upholds you back.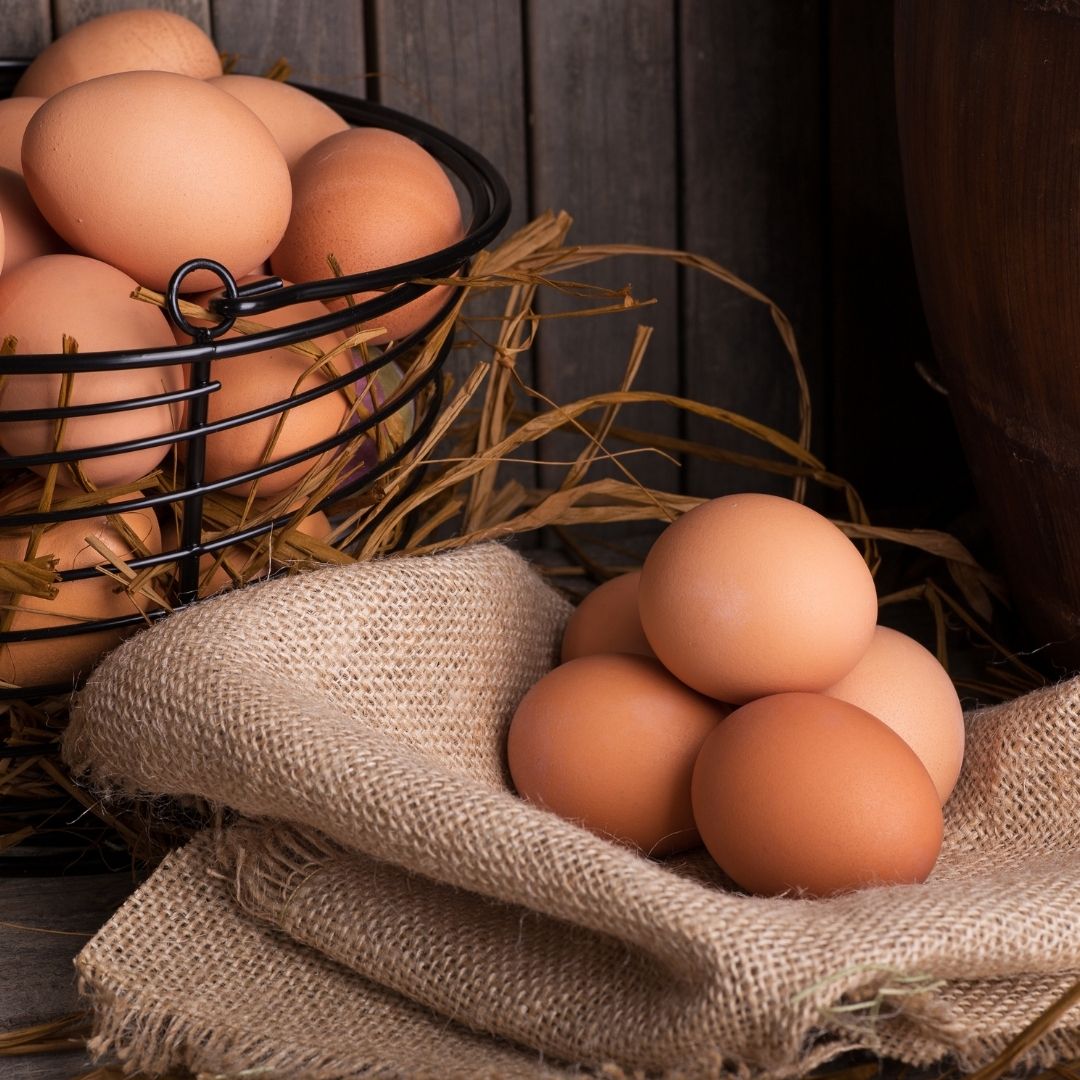 You will still be buying eggs from the store when you know you could be raising your own….
and give your family a fun farm-to-table experience.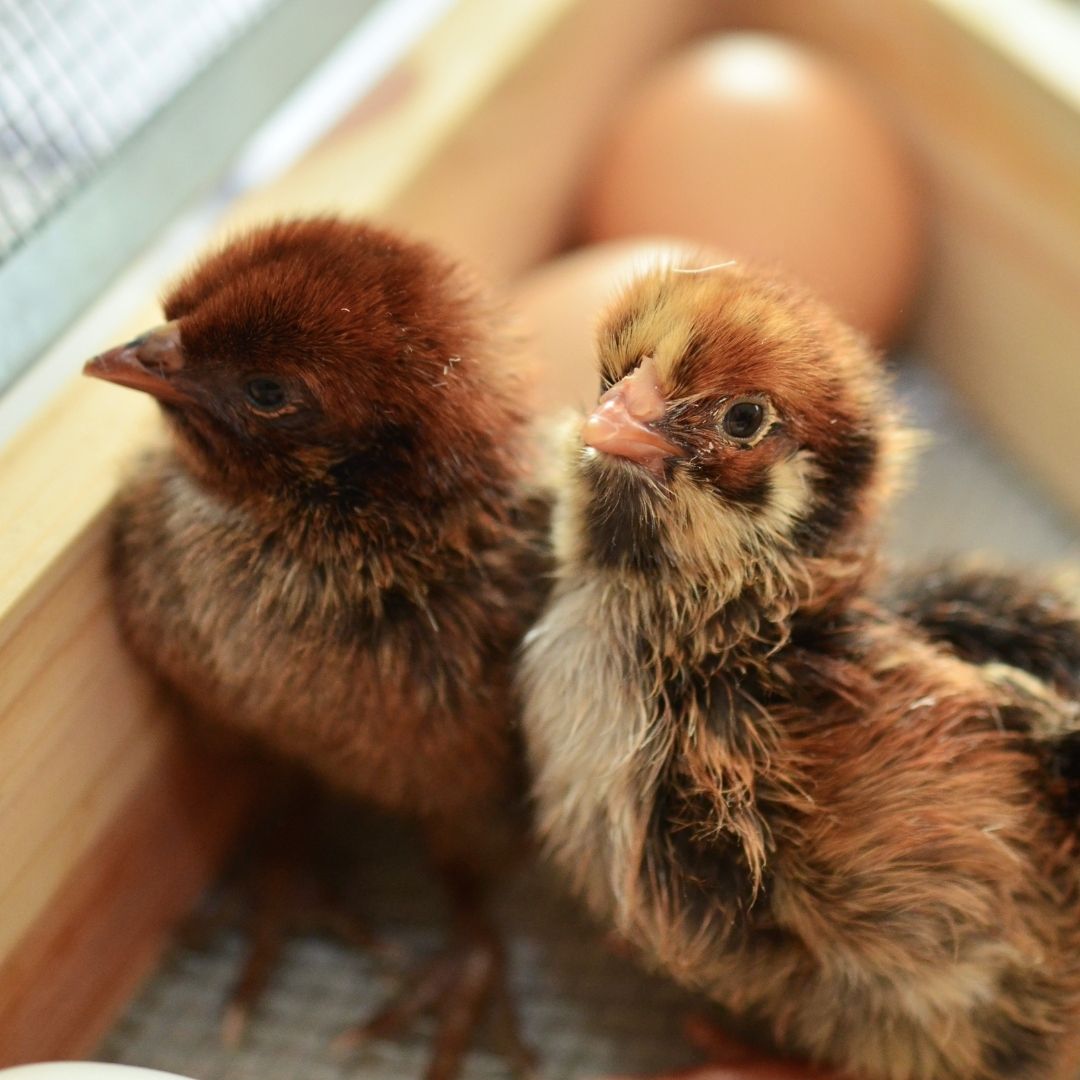 Or Worse…
You will try to raise baby chicks and it ends in tragedy and now your confidence is shaken and you are not sure how to do better next time and protect the baby chicks you bring into your home!
But here's the thing, raising baby chicks doesn't have to be nerve-wracking or expensive….
Imagine waking up to happy, healthy baby chicks that are THRIVING and GROWING into one-day productive chickens that provide for your family and even more importantly teach everyone the value of hard work and how precious life is.


Stop trying to do it alone...There is a better way!
Chicks with Confidence 
Step by Step Videos walking you through EXACTLY how to raise happy, healthy chicks into thriving, productive chickens without the overwhelm or spending a fortune on your new venture!
You will learn…
Where the heck to even buy chicks!
What to feed your baby chicks to keep them growing and properly nourished 
Setting up your new chicks cozy home (until they ready to move into their big girl coop)

How to know when to move your girls (or boys) into their big coop (you don't want to do this too soon or you could harm your chicks!)
1. Chick Buying Guide Video
In this video, you will learn where to purchase your chicks and how to decide which chicks to order! You will know all your options so you can pick the best fit for your brood and location!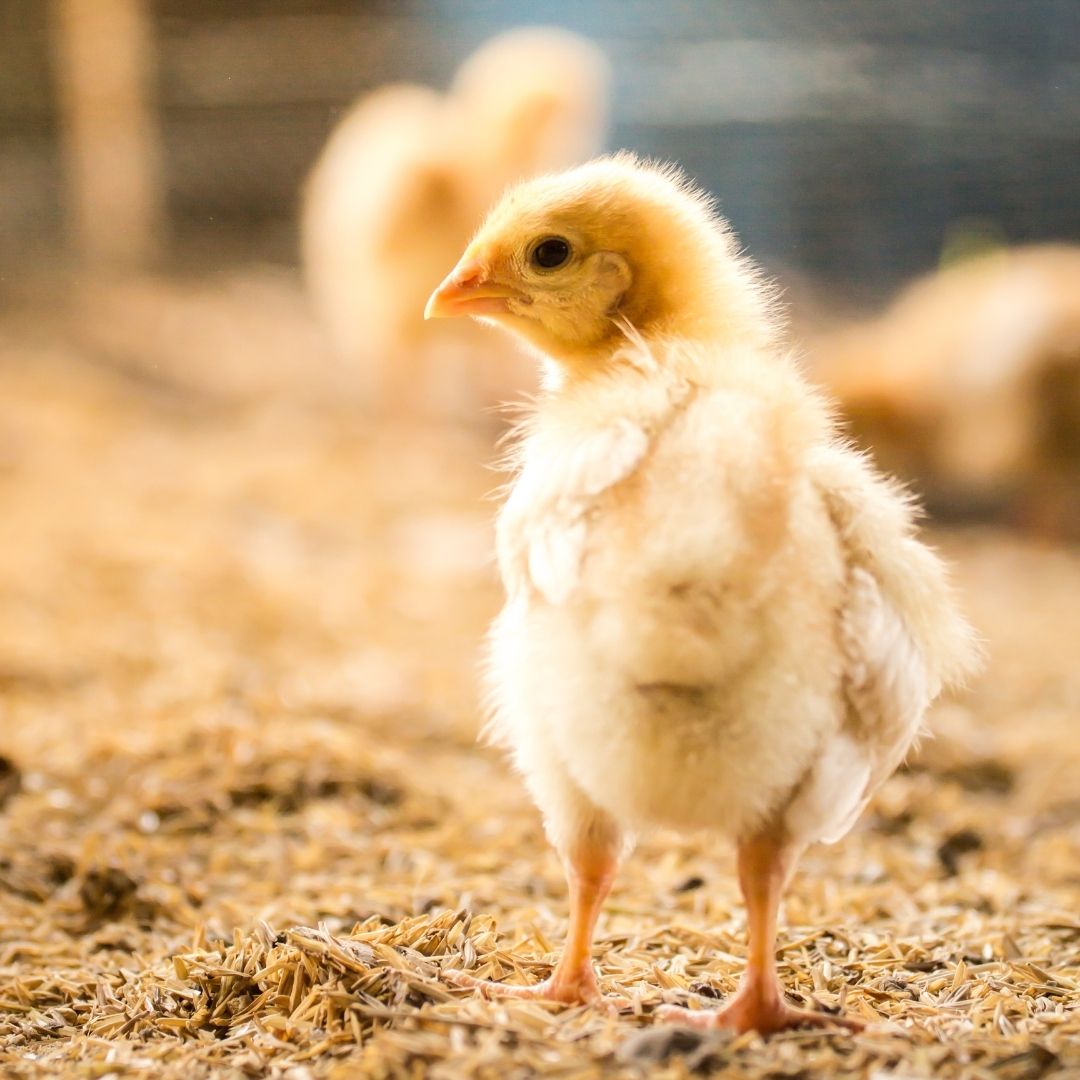 2. Baby Chick Super Foods 
Rest easy and know you are fueling your quickly growing chicks with optimal nutrition! 
In this video you will learn all the ins and out of different chick feed options and how to pick what is best for your chicks! 
There are a ton of options out there (medicated, non medicated, organic) so you will want to know what all those terms mean and how to pick!
(Plus the secret ingredient I give all my chicks to make sure they get off to a great start when I first bring them home)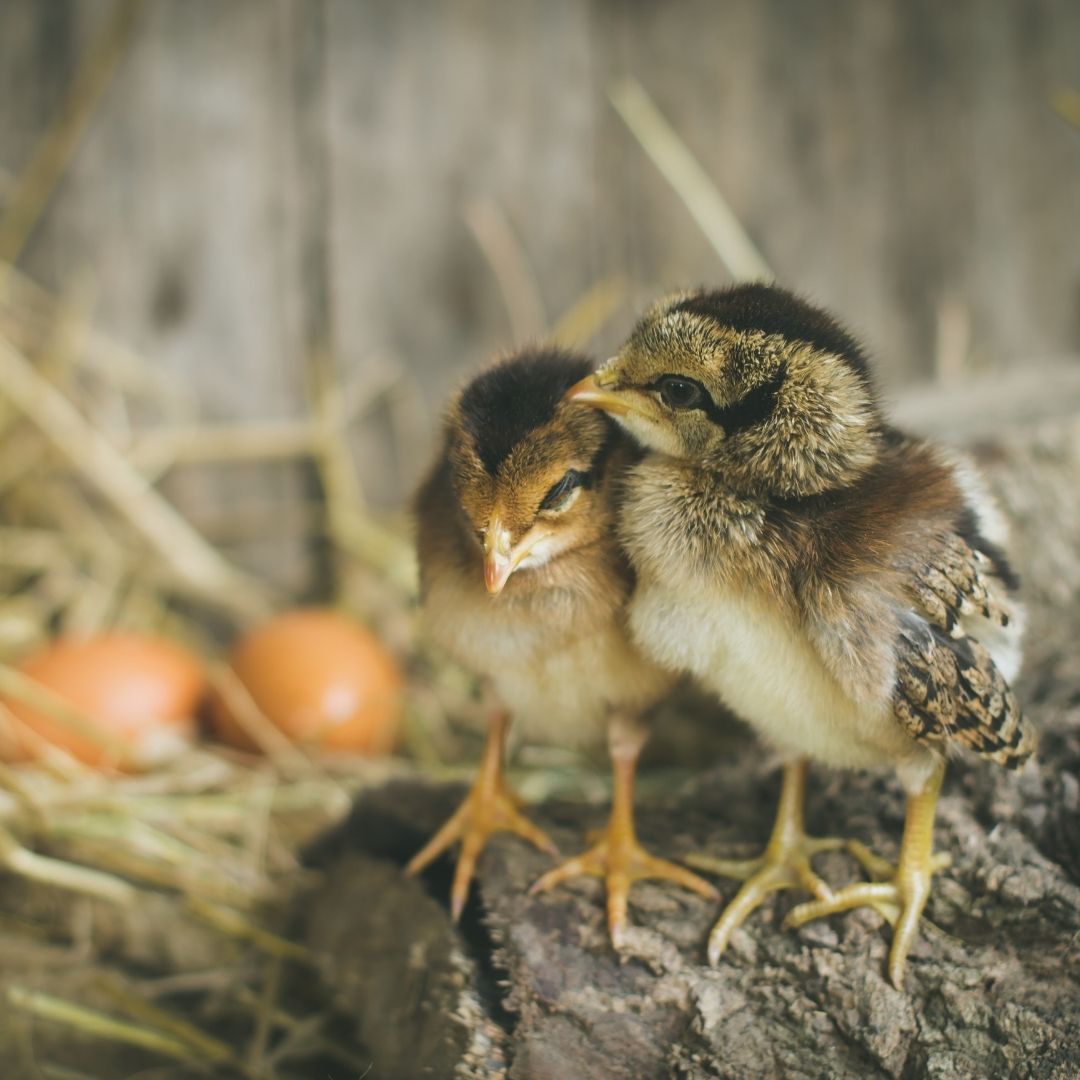 3. Cozy Coop Chick Housing

You will learn what makes the perfect ( and cheap) chick home while they grow! 
Chick brooders don't need to be complicated or expensive but there are some key things and hacks you don't want to skip that will keep your baby chicks the right temp AND safe!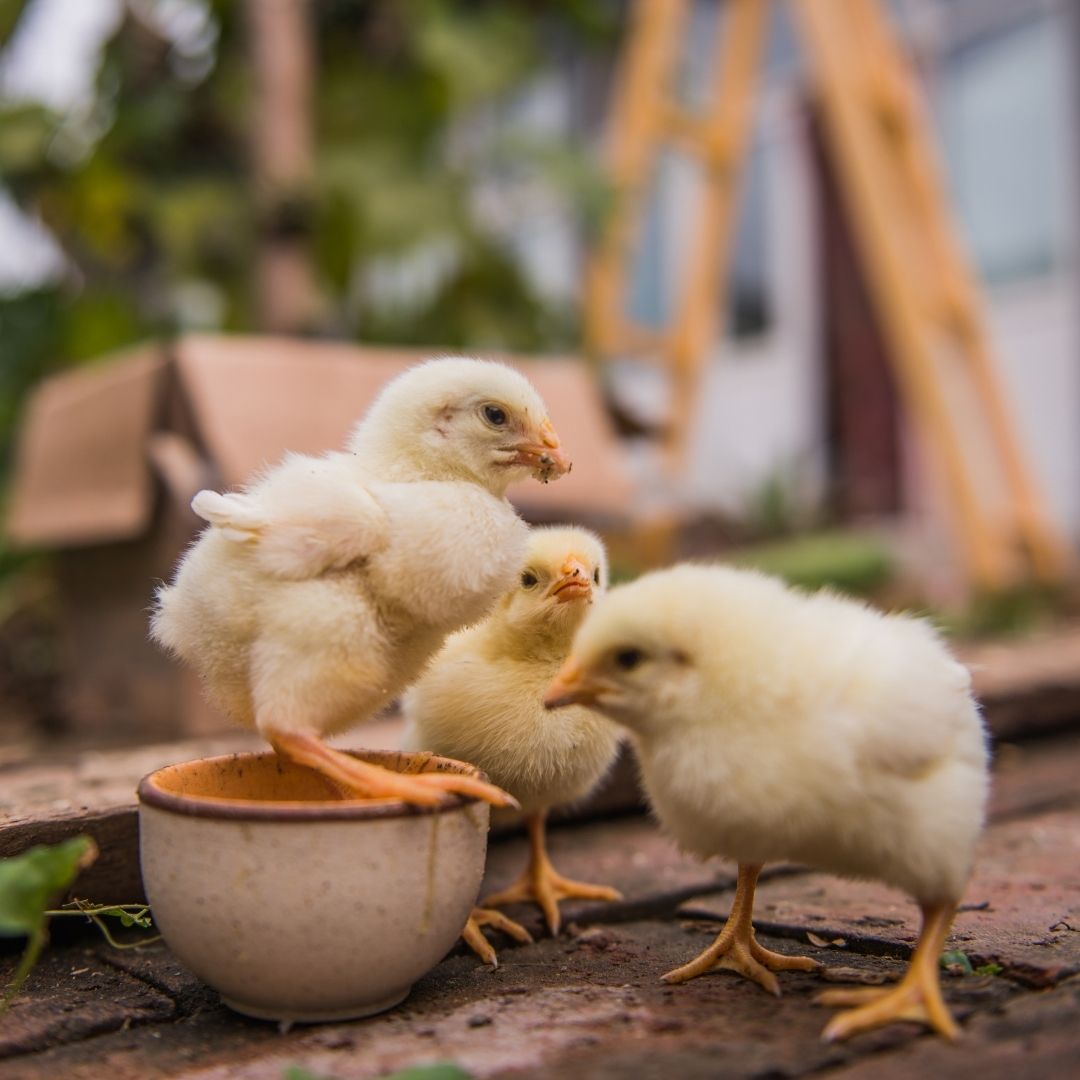 4. Flawless Transitions to the Big Girl Coop
Knowing exactly when your girls are ready to spread their wings and transition into an outdoor coop is critical! 
Do this too early and you will be risking the lives of your chicks! 
Wait too long and you will be limiting your chick's growth!
Got some big chickens already in the coop? 
Don't fret, I walk you through how to have a seamless move that will minimize any chicken bullying!
This is a no bully zone!
In about an hour, you will walk away confident in knowing exactly how to raise your new baby chicks to grow into the thriving backyard chicken brood you have been dreaming of!  
Yes, you could spend a ton of time googling and YouTubing all the steps followed by endless hours of Pinterest scrolling only to still question if you are doing it right (
but seriously, who has time for that). 


Why not follow simple and
easy-to-watch videos
that walk you through the exact info you need with
no extra fluff!
Plus if you still have a question, I am only an
email away to answer any more of your burning questions about raising chicks.
Are you ready to be a confident chicken lady?
Enroll Today in Chicks with Confidence!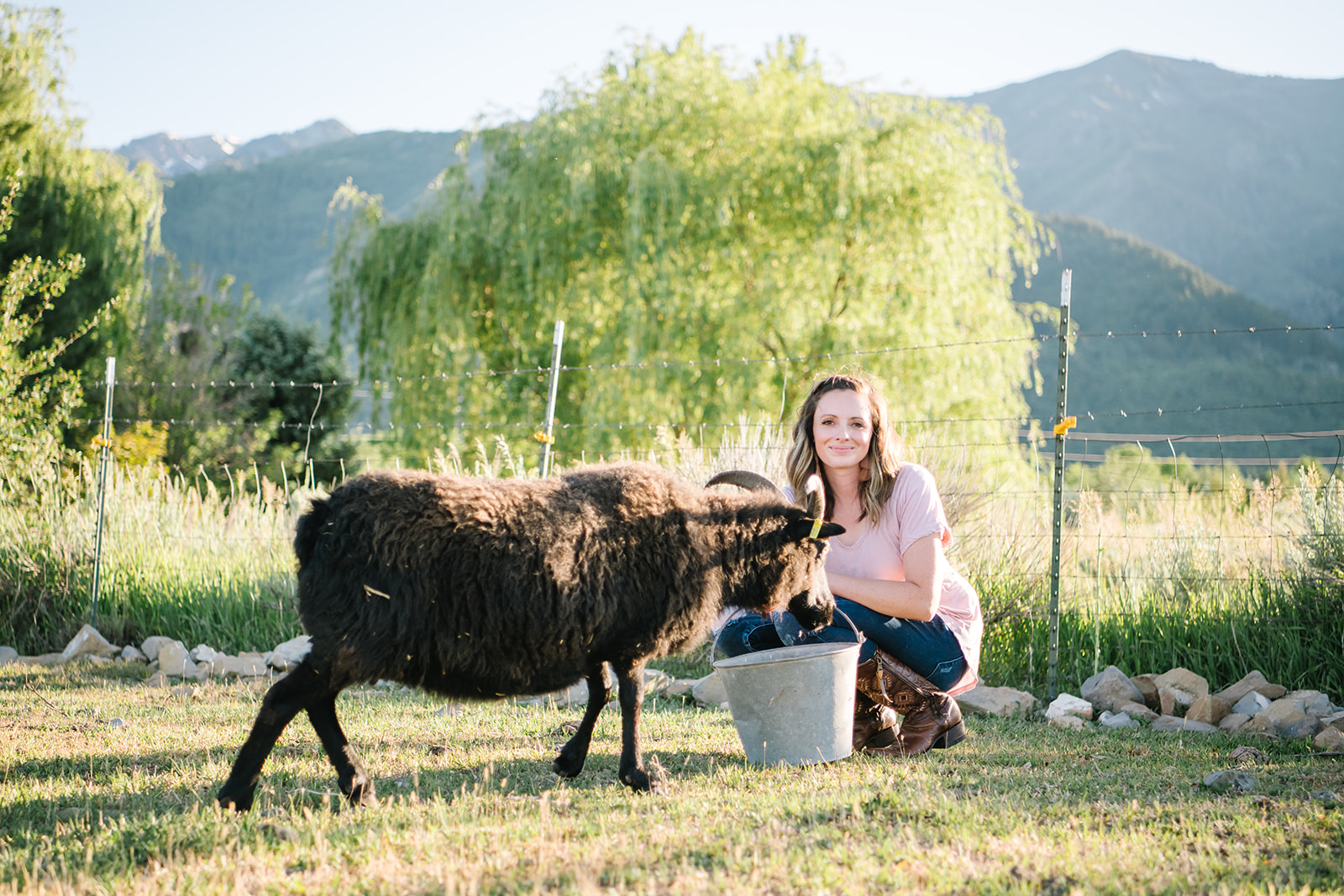 Welcome to Longbourn Farm! I have always had a passion for animals and agriculture. I am so excited to share that with you in this course! I started keeping chickens when we bought our first farm property and have loved it ever since.
My formal education is in agriculture and all of this information is pulled from textbooks, extension articles, and my own experience. Thank you for trusting me to help you along on your chicken-keeping journey!
So ARE YOU READY to finally master raising baby chicks with CONFIDENCE and take back your time to enjoy your newfound and quickly growing brood without second-guessing your every move and if you are "doing it right"? 


Chicks with Confidence will have you knowing EXACTLY what you need to care for your baby chicks so that they grow into happy, healthy, and productive adult hens that live a long and healthy life in your flock!
I have never raised chicks before is this a good course for me?
Yes! This course will teach you everything you need to know to get started and feel confident in raising baby chicks that grow into healthy, thriving hens!  Raising chicks doesn't have to be hard but there are specific tricks and hacks to make sure they are safe, protected, and have everything they need to grow!
I have raised chickens in the past, is this still something I will find value in?
If you still have questions about raising chicks, then yes! I have raised dozens of batches of new baby chicks to add to my flock and over the years I have figured out the good, the bad, and the ugly of raising chicks!  Pinterest makes it look easy but I make sure to share all the info that everyone leaves out of all the blog articles you have probably read!
How can I get in contact with you if I have questions about anything?
You can email me anytime at [email protected] and I would be more than happy to answer any questions you may have!  I love connecting with my students and supporting you in anyway possible!  So let's connect!  I am always happy to connect on Instagram too if that works better for you!
Are there any refunds?
Yes! There is a no questions asked, 30-day money-back guarantee!  I am so confident that you will find huge value in this course that I am going to take on all the risks here!  If you for whatever reason, no explanation necessary, decide this isn't what it was cracked up to be, then just send me an email I would be more than happy to give you a full refund!  I want all my students to have success and if you feel like it's just not a good fit I want to make you happy! 
I don't have any chicks yet is this still a good course for me or should I wait until I buy some?
Take the course now! That way you can be 100% prepared when you bring your chicks home.  You will want to have this course in your back pocket so that when you do take the plunge and bring home those precious new chicks, you will be confident from day 1 and won't feel like you are in over your head!  And if you are ever nervous or unsure about something, just send me a message and I would be more than happy to help you out!
I only have a small backyard area for my chicks, will your course still apply for my situation?
Yes! That is what is so wonderful about chickens!  It doesn't take much space at all and you can have the backyard chicken experience you have always dreamed up!  People are always so surprised at how little space it actually takes for chickens!  You will be on your way to a healthy, farm-to-table experience in no time!  Get ready, you will have more eggs than you know what to do with before you know it!  Are you ready?
I've tried chicks before and it didn't go well. Should I try again?
Yes! ABSOLUTELY!  That is exactly why I created this course!  I have so many people come to me that are heartbroken that their first experience with raising chicks ended in tragedy!  There are simple and easy-to-follow steps that you can implement before raising your next batch of chicks that ensure that you have happy, healthy chicks this time around!  Backyard chickens are such a fun adventure and I don't want you to miss out on your chance to take the leap!  I am here to help at anytime!
Example Curriculum
Available in days

days after you enroll

Raising Chicks
Available in days

days after you enroll

Bonuses!